#0011 - A courtesan in the the confessional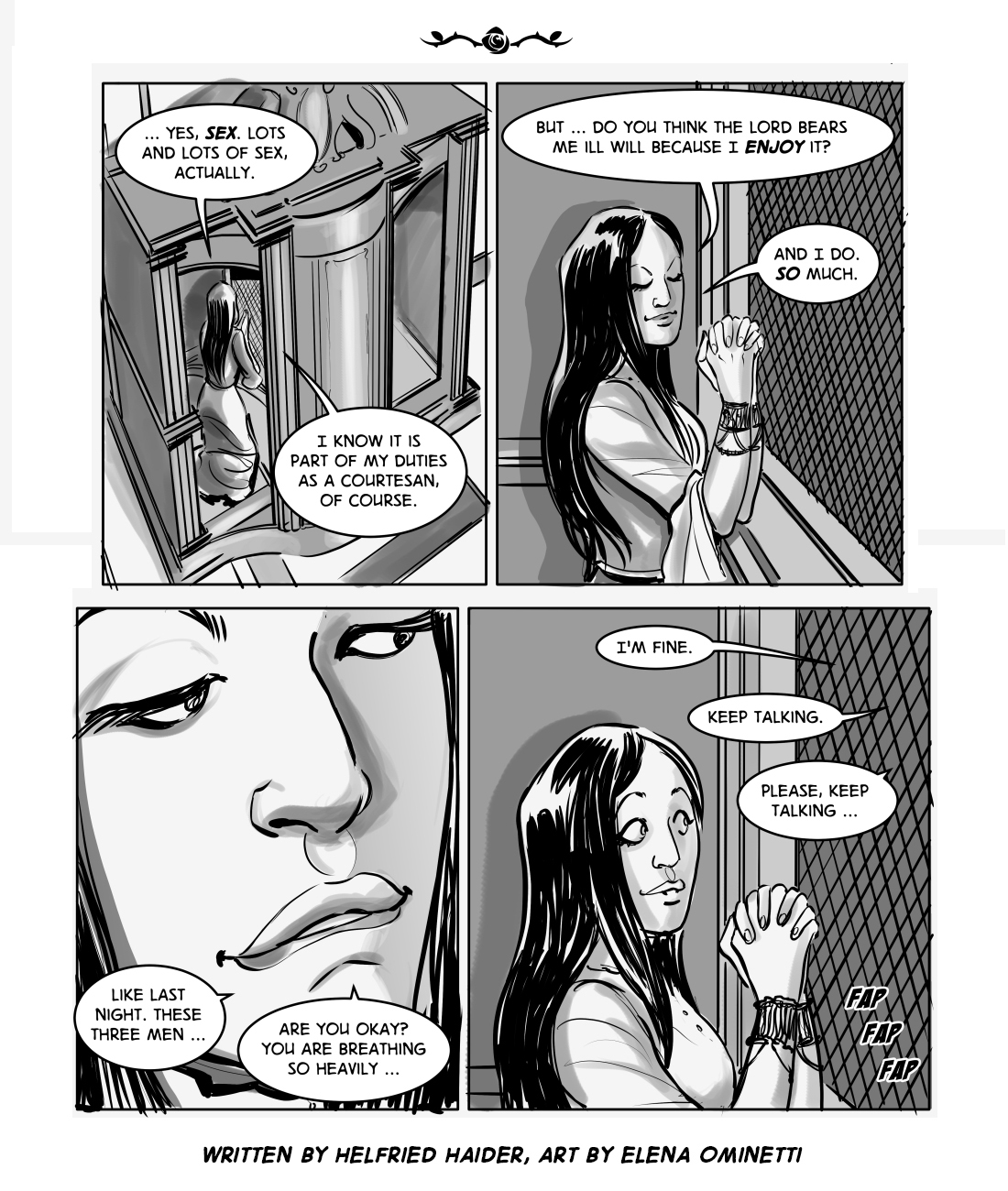 Goodbye Lydia, hello Carlotta!
Lydia had her turn in the spotlight for now, but don't worry, she will be back!
For now, every ten strips there will be a cut to the other women of the story - from Lydia to Carlotta to Tina.
If you don't know them at all yet, you can pay a visit to the cast section!
Now let's see what the courtesan is up to ...